Appearance: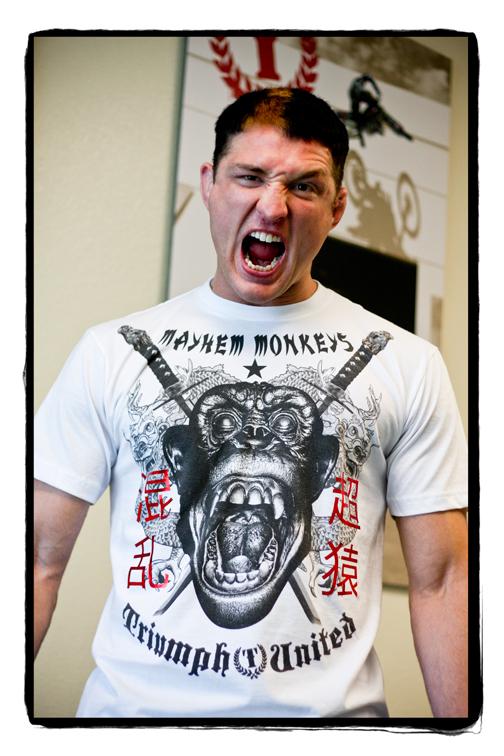 Name: Raymond Payne,Real name: Raymond Nero Rodriguez
Weight: 215 lbs.
Height: 6'1''
Billing location: Anywhere City,Wisconsin
Alignment: Face
Entrance theme:
Common moves: German Suplex,Sitout Gourdbuster,Shining Wizard/Bulldog Combo,Leg Drop to grion Like Jeff Hardy, Diving Moonsault(Jeff Hardy style)
Signatures:,Pain-Giver(Dolph Ziggler's Neck Swap),Simple Senton,Ray of Death(Stlyes Clash/Faith Breaker)
Finisher(s): Para Normal(Inverted GTS),,Paynefull Paradox(Skull Crushing Finale),Pepsi Twist (Twist of Hate/Fate)
Sample roleplay:
*Randy Payne comes out in a suit,for his debut promo*
"I came here,not only because I wanted to,but because I NEEDED to."
"You see,every and I mean EVERY title here is any and all wrestling organazations belong to me,but I just let people borrow them."
"So thats why Im here at MCW,to take back all of my titles and to one day recapture EVERY one that belongs to me!"
"And untill that day comes,Ill carry out my own belt.It is the Paradox World Title,and It will be an active title that will bring to this e-fed."
"You defend it 24/7 and anything go's to defend it.Kinda like the WWF Hardcore belt,but with my own twist."
"Once you lose it,you may never regain it,so that ther is always fresh talent to get it"
"So,are you guys up to the challenge,or not?"
"First shot,right here,right now!"
*No one comes out*
Fine,Ill wait,anytime,anywhere,Ive got my eyes on all of you!
Write your promo yourself or have me write it for you: Ill RP myself,When Im not here,then RP for me.